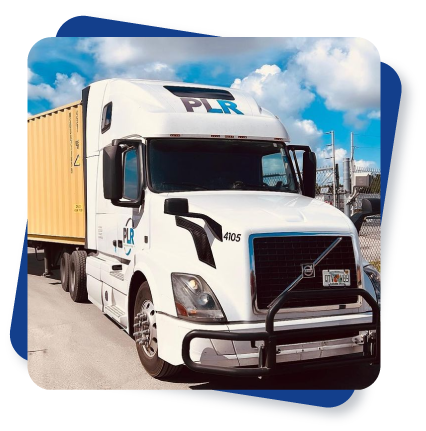 PLR Transport's domestic truckload services are perfect for businesses that have dry freight to move from door to door within the United States. Our drivers travel safely throughout the 48 contiguous states.
Why Choose PLR Transport for Domestic Truckload Shipping?
There are many benefits to using domestic truckload shipping, including:
Domestic truckload shipping is a fast and efficient way to move your freight. With our extensive network of drivers, we can get your shipment where it needs to go quickly and without any delays.
Our goal is to create long-term partnerships with our customers. Instead of just hitting the spot-market rate for one-time shipments, we strive to continuously fulfill our clients' transportation needs. Therefore, we offer competitive rates that ensure your domestic truckload shipment is always cost-effective.
You can count on PLR Transport to provide a reliable and on-time domestic truckload shipping service. We'll get your shipment where it needs to go early or on time, never ever late.
We understand that your shipping needs may change from time to time. That's why we offer a flexible domestic truckload shipping service that can be customized to meet your specific needs.
We operate with the utmost integrity. It's uncommon for issues to arise. However, when they do, you can expect the same timely, consistent communication you'd receive on a regular basis.
Your shipment is safe with us. We take every precaution to ensure that your freight arrives at its destination safely and on time. 
We inspect our equipment regularly and check our drivers for safety compliance to ensure they have the training they need to operate our trucks. Our drivers go through extensive training and testing to get approval to drive. 
Request a quote today and let us show you how we can make domestic truckload shipping easy for you.
Do you want us to contact you for